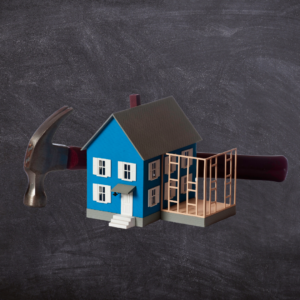 Buying or building new construction is miles apart from walking into a resale home. At A B Home Inspections, Inc., we perform inspections on newly constructed homes in Birmingham, AL, and surrounding areas. We've seen how troubling it is for new homeowners moving into new construction that did not go through a thorough inspection. 
A home is like a jigsaw puzzle of thousands of components put together by different teams. It is a complex endeavor involving many people split into sub-contractor groups, each working on certain areas of the new home. Great builders do exist, but it is also nearly impossible to complete the build of a new home without missing something. 
Most people assume that municipal inspectors spend a great deal of time inspecting newly constructed buildings. The truth is, a 15 to 20-minute walk-through is never enough. Apart from that, problems could also exist that do not necessarily violate codes but can have serious consequences for the new homeowner. Our professional home inspectors in Birmingham, AL, can inspect new construction in phases; foundation and framing before the walls are put up and final; the inspection is done before you close.
The three phases of new construction inspection are as follows:
Phase 1: Examination of the first phase of new construction is the foundation. We do this inspection when the home's foundation make-up has been complete and before the builder is ready to pour concrete. 
Phase 2: Examination the framing, plumbing, electrical, and heating systems. Major systems within the walls are included to ensure no potential problems arise after drywall installation. 
Phase 3: Final home inspection once construction is completed. 
Buying a home that did not undergo a professional inspection puts you at risk of several issues that are costly to repair or, worst, can no longer be seen. Hence, you will learn of these issues when they arise. 
Common problems found in newly constructed homes include:
Plumbing fixture not tested for leaks

An electrical box that does not work

Roof issues such as missing, damaged, or torn shingles

Improper insulation of the home

Improper installation of sidings

inadequate insulation in attics, walls, and basement walls in areas with colder temperatures

Missing crawl space ventilation

Air leaks and heat loss

A poorly installed flooring system

And other safety, function, and structural issues that require further evaluation from professionals
When one component is done poorly or left out, it can affect other home features. This, in turn, can get you stuck paying for overwhelming repairs and costly replacements. A new construction inspection is a small investment that will pay big dividends for your Peace Of Mind. It allows problems to be identified and corrected before they become expensive items. 
A new construction home inspection will offer you invaluable insights into what you and your family are buying. You've heard repeatedly that purchasing a home may be the biggest investment of your life, so knowing the issues upfront and getting them taken care of will allow you to enjoy your new home for many years. 
Our home inspectors at A B Home Inspections, Inc. will give you a good idea of how you can maintain your new home, saving you thousands of dollars and a lot of headaches in the future.
We look forward to hearing from You!