Birmingham Sellers Pre-Listing Inspection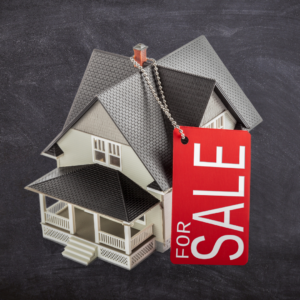 A Pre-Listing Home Inspection will provide you with the information you need about the home that you're planning to sell. Regardless of how long you've lived in your home or how old it is, unknown issues could hinder a sale. Many home sellers in Birmingham, AL, have secured a Pre-listing Home Inspection from A B Home Inspections, Inc. before putting their home on the market.
A B Home Inspections, Inc. has been doing residential home inspections since 2000 and has the experience and expertise to find the issues that could cost you time, money, and aggravation once you have a ready, willing, and able home buyer. Our inspectors are trained, certified, and experienced and will help you understand your home so you can continue your home selling process. With our experience in performing home inspections, our inspectors have the training and expertise needed to help keep you from buying a Money Pit. 
Benefits of a Professional Home Inspection with 
A B Home Inspections, Inc.
Peace of Mind
Our Pre-listing Inspections in Birmingham will make your home more marketable to home buyers. They may be willing to accept the pre-listing inspection report, especially with proper documentation of repairs, and forgo their home inspection. Getting repairs done and documenting them allows the buyers to feel confident that there are no hidden issues. 
Saves You Time and Money
Our professional at A B Home Inspections, Inc. will help you understand what issues are there with your home. This way, you can resolve any problems in advance without being rushed, or they can reflect the repairs in the asking price. Also, since the contractor can do the work at a time that fits his schedule and yours, you avoid the "Rush Charges" to complete the job before the fast-approaching closing date, thus saving you money. 
Get a Great Deal
Our experts at A B Home Inspections, Inc. can get the information about your home and handle any issues before a ready, willing, and able buyer arrives. The Pre-listing Inspection can be done on your time and allows you to know the home's condition before the sale, saving a ton of frustration and disappointment! 
A B Home Inspections, Inc. will provide you with the highest quality home inspection with an easy-to-read and understandable report including pictures. 
There is only one choice to ensure that you deliver the Peace of Mind your NEW Homebuyer is looking for.

A B Home Inspections, Inc. | Let this experienced Birmingham AL Home Inspection company help keep you from buying The Money Pit. We'll alert you to the health or safety issues and maintenance needs of the home you're looking to buy.
A B Home Inspections, Inc. will be your home buying or selling advocate! We are committed to providing you with outstanding service. We're highly experienced and extremely thorough yet have excellent communication skills to put the entire house into perspective for you. If you're looking to buy or sell in Birmingham AL, and nearby areas, we can help!
Owned and operated by the Professional Licensed Home Inspector, Jim Waddell, Chief Inspector, A B Home Inspections, Inc. takes pride in its commitment to following high standards and providing professional service to all of our customers.